Message from the President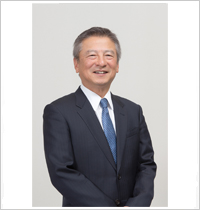 Joji Suzuki, President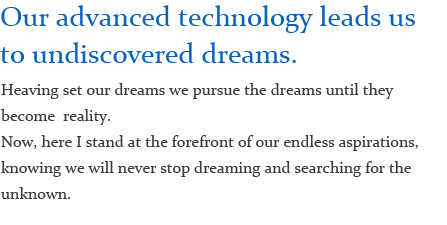 Our advanced technology is leading to undiscovered dreams.Having set our dreams, we will pursue and achieve our goals.
Now, here I stand at the forefront of our endless aspirations.
This company will never stop searching for the unknown. G.S. Electech
Ever since we were established in 1969, we have been able to achieve steady growth thanks--above all else--to the ongoing support of our customers.
Our core business of wire harnesses for vehicles represents a critical safety product; in an analogy to the human body, these products can be compared to nerves and blood vessels. As a specialized manufacturer, our company has worked hard to achieve high quality, short delivery time frames, and lower costs through our cutting-edge technology and efficient production systems, and to earn the trust of our customers. Today, our business has expanded to include everything from harness equipment peripherals to vehicle electronics, and we strive to supply products globally as well as to meet diversifying needs.
We are committed to manufacturing products that make our customers happy and satisfied; doing our part for the development of regional society; and to contributing to general safety and peace of mind--through our business activities directly, and also by helping to make the lives of our employees better. We extend our greatest appreciation to everyone for the ongoing support.